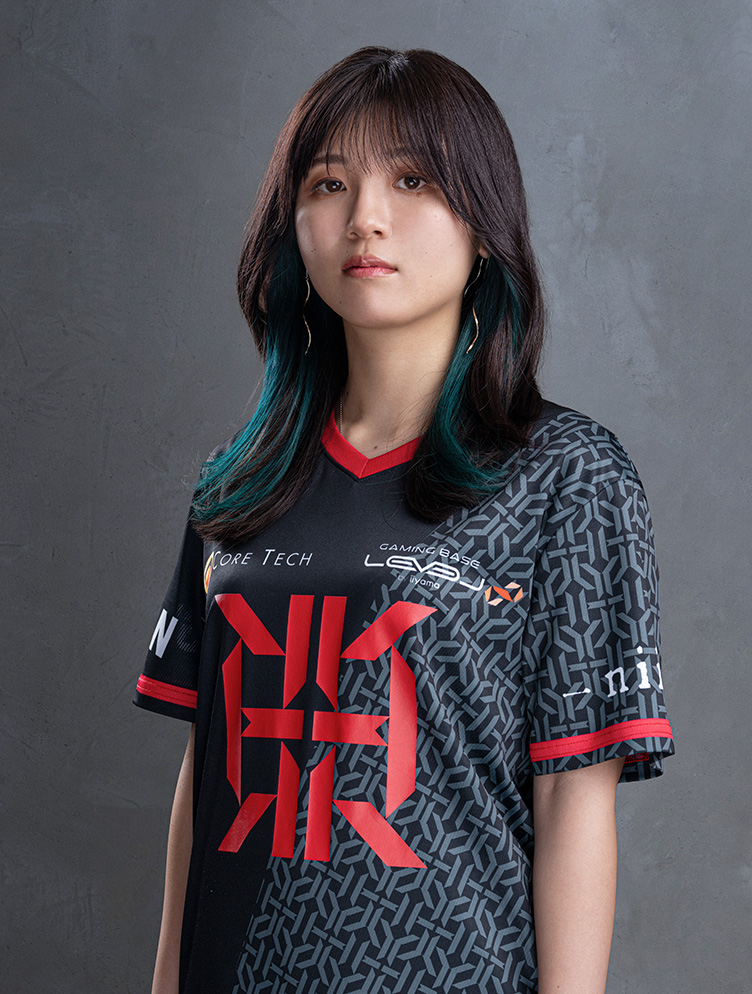 VALORANT DIV. / REIGNITE Lily
maripo
マリポ
Birth

12/12
HomeTown

FUKUOKA
中学生の頃に兄の影響でCSOを始め、夜通しやるほど熱中。
cs1.6やApex Legendsなどもplayしていた。
その後2年ほどLeague of Legendsにはまったが5vs5のFPSが好きと気付きVALORANTと出会った。
R4Mと知り合いだったこともあり今回加入することになった。
普段使ってるキャラはコントローラーかデュエリスト、はじめたてのころはレイナ専だったがチーム入ってからはみんなが使わないイニシエーターを使用するようになった。
味方を動かすことが得意で自分の意見をしっかりと持っている。
REIGNITEでも自分の長所を生かした活躍に期待が高まる。
お休みの日は愛犬と遊ぶことが多く、Twitterにはかわいい犬の写真が度々上がる。
好きな食べ物はお寿司で特に中トロが大好き!

VALORANT DIV. / REIGNITE Lily
maripo
maripo
Birth

12/12
HomeTown

FUKUOKA
She've been playing CSO, cs1.6, and Apex Legends since junior high school, under the influence of his older brother and was so passionate on it, played all night long.
Was hooked on League of Legends for next 2 years, but it turned out to be playing 5vs5 FPS, and dive into VALORANT.
Joined REIGNITE Lily since R4M was a friend.
She was Reyna OTP, but through competitive scenes, she started to use an Initiator.
Now, her main role is Controller and Duelist.
She's having confidence on her play, controls REIGNITE Lily.
On her days off, she plays with her dog and posts it on Twitter.
Her favorite food is sushi, especially chutoro (medium fatty tuna)!