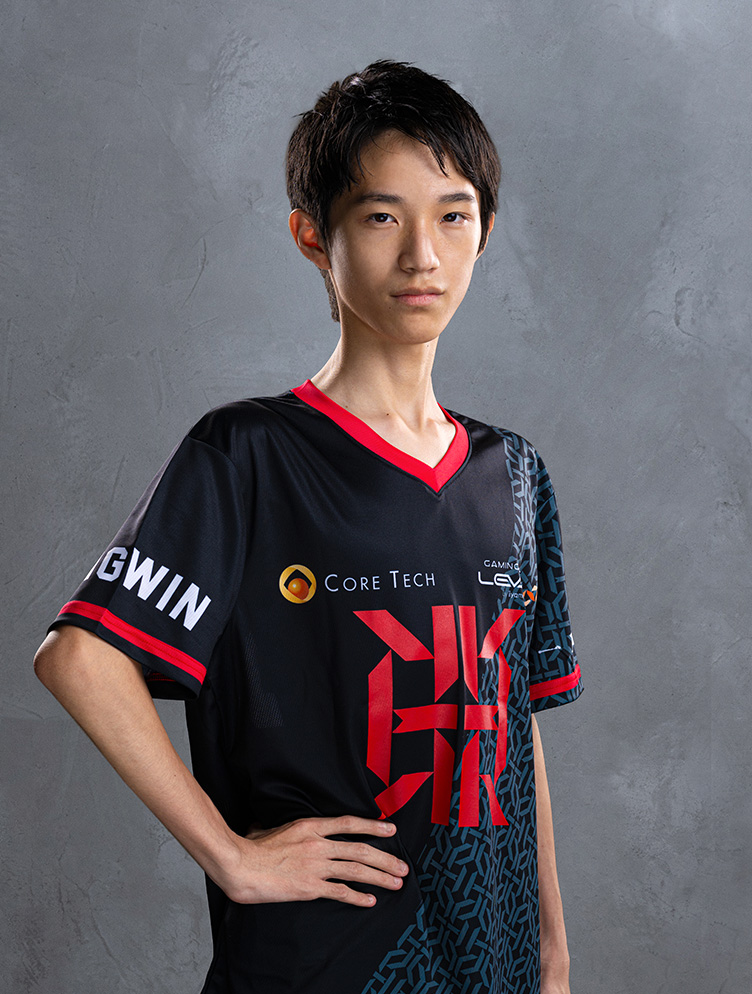 14才の時に、FortniteやApex LegendsといったPCゲームと出会い没頭。
15才になると、VALORANTをはじめ最初のランクはアイアンだったが、
1年でレディアントに到達しFENNELacademyに加入した。
数年の経験を経て、自分にはゲームしかないと思い、プロになる事を決意した。 
負けていても積極的に声を出して、チームの雰囲気を盛り上げる事で逆境もチャンスに変えていく。
コミュニティ大会や公式大会にも出場していて、向上心は誰にも負けない。
Turn Adversity Into Opportunity
He came across PC games like Fortnite and Apex Legends at the age of 14 and soon became enthusiastic about gaming. He set out on his VALORANT career as an Iron at first, but reached Radiant in only a year and then joined FENNEL academy.

Several years later, he has realized that gaming is his calling and made the decision to become a professional player. Even when his team is falling behind in the game, he keeps actively communicating to uplift the team's spirits and try his best to turn adversity into opportunity.

He has continued to participate in community and official tournaments, displaying his unwavering willingness to improve.