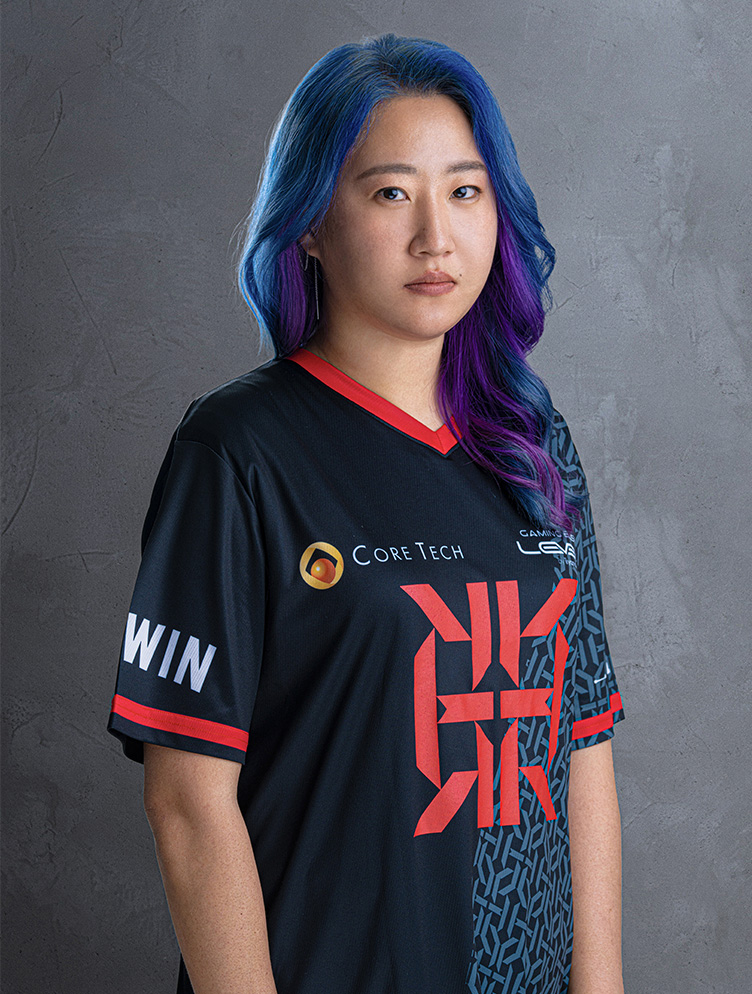 VALORANT DIV. / REIGNITE Lily
Mincho
ミンチョ
Birth

2/20
HomeTown

South Korea
性格は冒険家タイプ。
フレンドリーで初対面の人ともすぐに打ち解けられる。
Lilyのメンタルケア担当でもある。
来日した際にメンバーに韓国料理を振る舞うのが夢。
日本語が非常に堪能。

FPS歴は10年を超える。
幼少期からR6S、Sudden Attack、CSO、CS:GO、AVAなど数々のFPSをプレイしてきた。
VALORANTのランクでマッチしたSayaとフレンドになったことがきっかけで、
トライアウトに合格しLily Merryに合流。
VALORANT DIV. / REIGNITE Lily
Mincho
Mincho
Birth

2/20
HomeTown

South Korea
She is inclined towards adventure and able to quickly establish rapport with people even upon first meeting with her friendliness.
She is everybody's mental health carer.
One of her dreams is to treat the members to Korean cuisine when she visits Japan.
She is remarkably good at Japanese.
With an FPS career spanning over a decade, she has played various FPS games since childhood, including R6S, Sudden Attack, CSO, CS:GO, and AVA.
She became friends with Saya who she met through VALORANT matchmaking and eventually joined "Lily Merry" after passing the tryouts.
2021年8月

REGINA杯 女子大会

優勝
2021年10月

Scratch杯 女子大会 

優勝
2021年10月

Martina杯 女子大会

優勝
2021年11月

Scratch杯 女子大会 

優勝
2022年2月

ivylie杯 女子大会 

優勝
2022年8月

VCT 2022: Game Changers Japan

2位
2022年10月

VCT 2022: Game Changers East Asia

4位