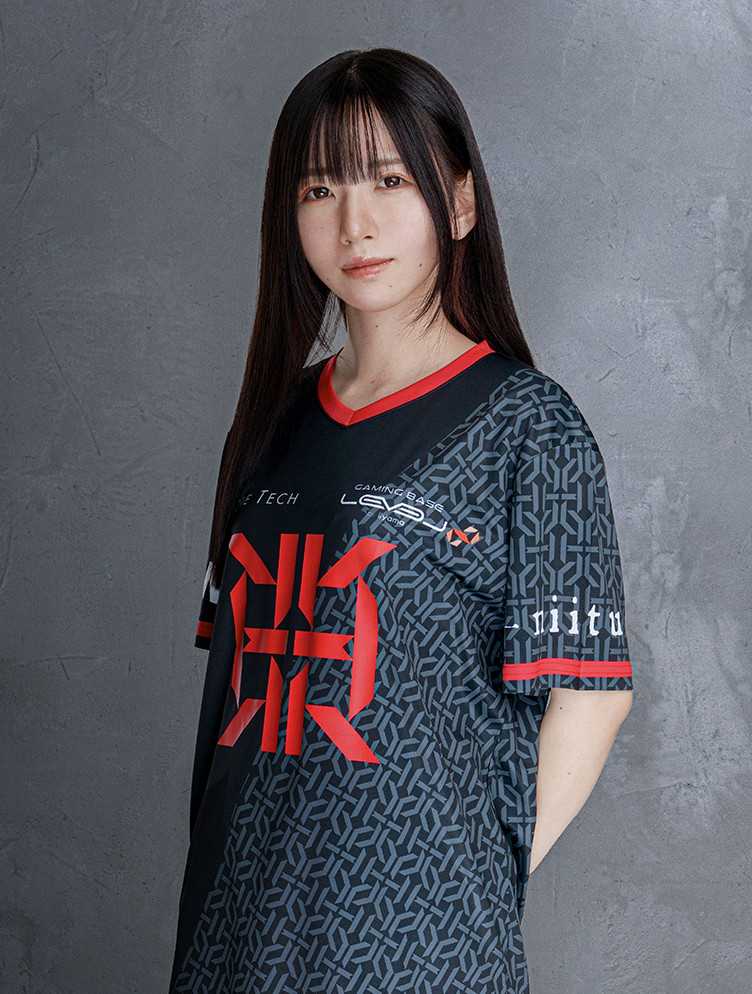 VALORANT DIV. / REIGNITE Lily
Saya
サヤ
Birth

5/26
HomeTown

NIIGATA
明るい性格でよく笑うチームのサブリーダー兼ムードメーカー。
甘々な親のもと育ったため怒られるとすぐにへこんでしまう一面も。
本人曰く「Lilyで一番声が可愛い(笑)」とのこと。

親や兄弟が自衛隊だったため自衛隊の祭典で銃や戦車に触れる機会があり、たまたま見た広告からFPSを知りドはまりした。
中学生のときにサドンアタックを始める。
最初の1年程ほどはノートパソコンだったため、ひたすらナイフ戦をしていた。
Sudden AttackやAVAの後はApex Legendsもプレイしていたが、やはり5vs5が好きだと思っていた頃にちょうどVALORANTのリリースを知り始める。
リリースから1ヶ月が経った頃、Twitterで宴(大会)のメンバー募集をしているR4Mを見つけ、女性チーム『Lily Merry』を結成。
VALORANT DIV. / REIGNITE Lily
Saya
Saya
Birth

5/26
HomeTown

NIIGATA
She is the sub-leader and mood-maker of the team, with a cheerful personality and a lot of laughs.
She was brought up by lenient parents, so when she gets angry, she gets depressed easily.
According to her, she has the cutest voice in Lily.

Since her parents and brothers were in the Self-Defense Forces, she had opportunities to see guns and tanks at Self-Defense Forces festivals.
She got hooked on FPS through an FPS advertisement she just saw.
She started playing Sudden Attack when she was in junior high school.
For the first year or so, she played Sudden Attack on a laptop computer.
then was just playing knife fights lol.
After Sudden Attack and AVA, started playing Apex Legends, but just when she was still keen to 5vs5, she started to know the release of VALORANT.
About a month after its release, she found R4M on Twitter looking for members for a Utage (tournament) and formed a female team "Lily Merry".
2020年10月

VALORANT女子大会

準優勝
2021年8月

REGINA杯 女子大会

優勝
2021年10月

Scratch杯 女子大会

優勝
2021年10月

Martina杯 女子大会

優勝
2021年11月

Scratch杯 女子大会

優勝
2022年2月

ivylie杯 女子大会

優勝
2022年8月

VCT 2022: Game Changers Japan

2位
2022年10月

VCT 2022: Game Changers East Asia 4位

4位